URNotAlone FAQ… (ARCHIVED)
This URNotAlone FAQ page has been archived effect January 1, 2022.
Our new FAQ page has been updated and may be viewed at URNA FAQ.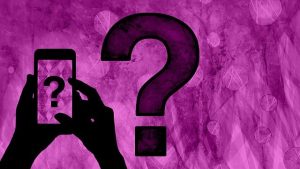 Why isn't my Profile being Displayed?
This could be for a variety of reasons…
Reason 1: You've successfully completed your Profile, uploaded a Main Profile Pic that goes to your waist, entered your Location, etc. but we just haven't approved your Profile yet. All Profiles are approved by someone in the Admin team before being displayed. The same goes for uploading any new Pics, all Pics must be approved by a member of the Admin team to insure they aren't adult… you will still see the Old one until one of us has approved your New one. Many Browsers, especially AOL and MSIE, cache pages. Often times, we'll approve a new Profile pic but when you view your Profile you don't see it because your Browser is caching the old image, or, is some cases, it's caching the dimensions of the old image but displaying the new image and it looks distorted. To force most Browsers to reread the page and not display it from Cache you can hold down the Ctrl Key and click on Refresh… in most cases this will display the latest pic:) You can also try Deleting all Temporary Internet Files and then shutting down and restarting your Browser. You can also look under your Browser's options to see if there's one to turn of caching of pages. If you're not on Dial Up, then you shouldn't need your Browser to cache pages and turning it off will, often times, solve many problems like this one.
Reason 2. We aren't going to approve your Profile. If we're not going to approve your Profile it's probably because you didn't read or understand our Requirements. Here are our 5 Main Requirements for your Profile to display…
1. For a Silver Level Membership (Free) You must include a Main Profile Picture for your Profile and the picture must meet the following requirements…
a. Chest Length, at a minimum. The reason we require this is to keep the pages balanced. We have to draw the line somewhere. Many submissions are just closely cropped head shots, many are crotch shots (you wouldn't believe the pics that people upload), so we make a judgement and if we feel it's close enough to chest length we'll approve it. If we don't approve it, pleading will not help, once we've made a decision, we've made a decision. Keep in mind that there are more than one of us that approve Profiles and setting rules like this allows us to be consistent and to treat everyone the same without showing any favoritism. If a picture is from the top of your head to your chest, we will approve it, assuming it meets the remaining requirements.
b. You must Show your Face.
c. Your picture must be relatively Clear. No blurring out your face or wearing a mask or cutting off from the neck up.
d. No Adult Pics.
e. Of course, the picture you submit must be Your picture. If you upload someone else's picture, it will be reported to us, your Profile will be removed and in some cases we will ban you from using our site altogether. Believe me, it will be reported to us, so don't waste our time or yours by trying to use someone else's pic. We may even decide to move your Profile to a Hall of Shame if you use someone else's pic.
f. Your picture cannot contain Multiple People. The one exception to this rule is if you are putting up a Profile as a Couple.
g. No Collages. Your Main Profile Pic should not be a collage. It should be a single pic of You or You and Your Partner if it's a Profile for a Couple.
h. Crop your picture. We don't want to see a little tiny picture of you with alot of white space or background. Crop the picture so that we can see You.
NOTE: We reserve the right to edit images you've uploaded. If it needs to be Cropped or Resized and we are not overloaded, we will make minor fixes to pictures so that we can approve it without having to send you an eMail saying your picture has been Rejected.
For a further explanation and a few examples of pictures that will be approved and pictures that won't be approved you can have a look at the Photo Requirments Article. Also, a picture will look best when it's uploade if you crop out the excess background and resize the resultant image to be about 450 pixels in height. It should be saved as a medium quality .jpg file. If you do this, when it's uploaded it should look pretty close to what you see before you upload it.
For a Bronze Level Membership (Free) a picture isn't required or you can upload a picture that doesn't meet the requirements mentioned above. You will be able to View Profiles and Read Articles, however, you will not be able to Contact Members. You will be limited in the number of Profiles you can Browse and there are other limitations on Bronze Level Memberships.
For a Detailed explanation of what the Various Memberships (Bronze, Silver, Gold, Gold Plus, Platinum and Platinum Plus) are, have a look at our Compare Memberships Page.
2. eMail. You must have a valid eMail address. Your eMail address will become your Profile's Username when you Register. When you Register, you will be sent an eMail containing a URL (link) at the bottom of it that you must click on or copy an paste into your Browser to Verify your eMail address. If you have agressive SPAM filters implemented in your eMail Client, you must make sure that you allow eMail from admin@urnotalone.com or you won't receive this eMail and won't be able to complete the Registration process. In addition, your eMail provider must deliver eMails from URNA to you. If you don't receive the Registration eMail from us you'll have to use another eMail address from another provider until you find one that delivers our eMails to you. Many people use Yahoo or Gmail eMail addresses for their URNA Profiles.
3. Location. You must be willing to say where you are from. If it's the USA., you must put in your City and State, if you're not from the USA, then your City and Country will suffice. For the USA we prefer that you enter your Zip Code, for Canada your Postal Code and for the rest of the world, the Airport Code of the Airport closest to you. Doing so allows you to sort listings by proximity to you and allows others to do the same, making the site much more useful to all. Also, there's alot of confusion around Zip Codes vs Postal Codes… Zip Codes should be entered as 5 digits with no spaces, i.e.; 12345… Postal Codes should be entered as 3 characters, a space and 3 more characters, i.e.; ABC 23Z. If you're from a small town and concerned that this information might "out" you, feel free to put in a Zip or Postal Code of a town near you. The reason for location info is so people can see who's in their area and putting in a town that's near you will still accomplish this.
4. You must pick a User Type. At the time of this writing the valid User Types are: Admirer, Couple, Model, Adult Model, Escort, Performer, Boi (F2M), Friend, Support Group, Business and Girl (M2F). Please do not choose Support Group unless you are listing for an Organization that provide services for the Transgendered Community. Support Groups can use a Logo, as opposed to a personal picture, for the Group Profile. Also, many Girls (Male to Female) make the mistake of choosing Boi (Female to Male) as their User Type. We will change it to Girl if we catch the mistake. Often times, if you don't choose a User Type, we will make our best guess. If your eMail address contains CD in it, then we'll set your User Type to Crossdresser… if it has TV in it, Transvestite… if it has TS in it, Transsexual, etc. If we make the wrong guess then you have our apologies, however, you're free to login and change your User Type to the one you feel is appropriate. If you were not born a Female and your birth certificate does not state Female, then you will not be allowed to choose GG (Genetic Female). We understand that you may identify totally as Female, however, the point of this categorization is to give people some idea as to who you are. We've actually banned a couple of Girls for continually changing their User Type to GG (Genetic Female) when they were, in fact, Transsexuals and had been warned not to set it back to GG after we removed that choice.
5. You must put in a name, only a First Name is required and it can be the name you wish people to know you by on URNA. There is more on this further down under "Other Common Questions".
Those are the 5 Basic Requirements that must be met for a Profile to be Approved.
Additional Notes:
– Browsers, especially AOL or Microsoft's Internet Explorer, tend to behave "oddly" if you haven't cleaned up your Temporary Internet Files in awhile. To do this in MSIE you go to: Tools, Internet Options, Delete Temporary Files (check the button Include Off Line Conent). Depending on how much surfing you do and how long it's been since you've cleaned them out, it could take several minutes to finish.
– Hotmail, in many cases, will not deliver "System Generated" eMails from admin@urnotalone.com. What does this mean? It means that if you Register using a Hotmail Address, chances are you'll never get the eMail from us with the link in it that you need to click on to complete your Profile. We suggest creating a Yahoo or GMail eMail address to use for your Profile if you don't receive the confirmation eMail from us within 15 minutes to 30 minutes or so. We've also had people report problems with @msn.com, @comcast.com and @aol.com eMail addresses.
– Microsoft's Internet Explorer can behave oddly if your Tools, Internet Options have been changed by you or by software. You can play around with your settings if something isn't working correctly or you can give Firefox a try. You can download Firefox from http://www.firefox.com. Firefox is available for Windows and for OS-X.
What Browsers do you test with?
Currently we test with latest "official" releases of Internet Explorer, Firefox, Chrome and Safari. We test on Windows and OSX. Other browsers will work, some will not. For example, we will never support WebTV's browser, it's not anything close to a Standards Compliant browser.
=========================
Other common questions. Please, don't feel stupid, alot of people have these questions, so U R Not Alone:-)
=========================
You ask for a First Name, Middle Name and Last Name when filling out a Profile. Do I have to put in all three and do they have to be my Real Name?
You should put in your First Name at a Minimum. You can use whatever name you'd like, whether it be your Legal Name, the name you're commonly known by Online, the name you'd like people to refer to you by when you're in the Persona that your Profile represents, any name of your choosing.
IMPORTANT! If you do use your Legal Name, chances are it will show up in Search Engine Results, so unless you want people to find your URNA Profile when doing a Google Search or other Search on your Legal Name, you should consider using a name, other than your Legal Name, for your Profile. Alot of people are shocked when they Google their name and find their URNA Profile… for this reason, if you're not totally out of the closet, we do not recommend using your full legal name.
I have a picture, but it's not the right size or shape, now what do I do?
1. If you don't have software to edit images, you can download a package like Paint Shop Pro. You can Google it to find a site to download it from. This package will let you crop (remove the parts of the picture you don't want) and resize the picture, amongst numerous other things, like adjusting contrast, brightness, adding a logo and lots more. Personally, I use Adobe Photoshop, but it's a fairly expensive package… there is another "light" version of it that has 90% of it's features called Adobe Elements that I highly recommend. You can also just go to Google and put in something like "free image editing software" to find a package for editing your photos.
2. To resize your picture… let's assume you have a picture that's 1400×1600 pixels in size. You should Crop it if there's lots of background and/or Resize it so that it's no larger than around 800 pixels on it's longest side. If it's really huge then there's a good chance it will timeout when it's uploaded and you'll get an eMail from us that it didn't upload properly. Once you've cropped it you then resized it you're ready to upload it for your Profile.
3. If you have a hardcopy picture, but no way to scan it, you can always go to a Copy Shop and have them scan it for you and put it on a CDROM… just tell them you'd like it in .jpg format. Most places that develop film also offer the option of giving you the pics on CDROM, so that's another option.
4. If all of the above is too complicated, and you do have a picture in an electronic format, you can always send your pic to admin@urnotalone.com and one of us can crop and resize it for you and send it back to you for you to upload for your Profile, just be aware that Dan and I are usually extremely busy and it might take awhile for us to get to ot.
I uploaded a picture but it's not showing up as "Pending"
If the photo you tried to upload is too large it may "time out" on upload. We place no limits on the size of photos, but, depending on the speed of your internet connection, the traffic between you and our Server's located in Phoenix and a slew of other things, it could just "time out" and not make it to the "Pending" status.
If this happens, try sizing your photo so that it's around 800×600 or 600×800 pixels in size or so that it's under 2MB in file size and upload it again. This almost always solves the problem.
Photos that you upload must be standard .jpg format.
What other things can I place in my Profile?
Some optional info you can include is listed below…
1. A link to your webpage if you have one. Also, if you have a Banner for your site, you can tie your banner to your Profile for people to see, provided the banner does not contain any explicitly Adult content. Traditional Banners are 468×60 pixels in size and if your banner isn't close to those dimensions we won't approve it. Don't upload another regular pic for a banner… Banners should be banners… period.
2. A Description telling people something about you. Everyone really should fill this in, but it's not Required. Really, what's the point of a Profile if it doesn't say anything about you?
3. Instant Messaging Contact Info. If you have an AIM, ICQ or Yahoo ID, you can put them in your Profile so people can Instant Message you.
4. Your Birthday. This will allow us to announce your Birthday on the Birthday's page.
5. You can Request Public Galleries. Once you fill one, feel free to request another. As with all images they must be non-adult. You can request as many Public Galleries as you'd like, just make sure you have no empty one's before requesting a new one. Galleries won't display for others to see unless you've uploaded a minimum of 4 Pictures to the Gallery.
6. You can add people to your Friends List so everyone can see your network of Friends.
7. You can add people to your Hot List. Hot Lists are a way to bookmark Profiles of people you're interested in without everyone seeing that you've bookmarked them. If you have purchased one of our Subscription options (see the Join Page) you can have Unlimited entries in your Hot List. If you haven't, we limit the number of Hot List entries in your Hot List. You can also see who's added you to their Hotlist if you've purchased a Subscription from us.
Relating to 6 & 7, above. We get many questions asking why someone that was added to your Friends List or Hot List has no small Thumbnail picture, just a name. Well… the reason is… we started creating thumbnail images for Profile Pics after we added the functionality to Add to Friends or Hotlist's. Those people who haven't updated their Profile Pic since we started creating thumbnails don't have one to display. You can send the person an eMail letting them know that if they re-upload their existing Profile Pic or upload a New Profile Pic, a thumbnail will be created and their picture will appear in People's Lists. This will happen automatically when they update their pic and it will immediately be reflected in all the Lists they appear in. Also, many people ask how they can Remove entries from their Friends List or Hot List. To do this, Logon and click on the My Lists tab. Now you can choose My Friend List or My Hot List and you'll see a list of all the Profiles in the List you selected. Under each Profile you'll see a [Remove] option that you can click on to Remove that entry from the List.
8. Journals. Everyone who has a Silver Level Profile on URNA can keep a Journal, otherwise known as a Blog or Weblog. Their is a difference between what URNA Gold Subscription Holders and non-Subscription Holders can do with their Journals and those differences (as of the time I write this) are:
Non Subscribers can:
1. Create Journal entries that everyone can see
2. Create Journal entries that people can comment on
3. Create Journal entires using Plain Text Only
Subscribers can:
1. Create Journal entries that everyone can see
2. Create Journal entries that only Friends can see
3. Create Jouranl entries that are Private
4. Create Journal entries that people can comment on
5. Create Journal entries that people can not comment on
6. Create Journal entires using Formatted Text
7. Insert HTML into Journal Entries including Clickable Links like URNotAlone
8. Insert HTML into Journal Entries including Pictures
9. We'll be adding new features all the time… we always have a pretty long To Do List:-)
How Do I Remove My Profile?
If, for some reason, you want to hide your Profile, you can Login, click on My Account, click on Edit My Profile and choose False next to Visible. You can toggle this back an forth from True to False whenever you choose. When it's set to False your Profile will cease displaying.
If you're sure you want your Profile removed permanently, Login and click on My Account and then click on Edit My Profile and then on Delete My Profile. This will generate an eMail to the Admins. Once we receive the request we will remove your Profile. This is to insure that the request is really coming from the person who owns the Profile. You'll be asked to answer a few questions, an eMail will be sent to the Admin team and one of us will remove your Profile from the site. There may be a delay of several hours, depending on when we see the latest Deletion Requests. Warning! When we delete your Profile, we really delete it… all pics, text, everything is gone and we will not be able to recover it for you. Only do this if you're sure you want your Profile permanently removed from URNA.
Why can't I Logon to URNotAlone?
You must have "cookies" enabled in your browser settings to successfully logon to URNotAlone. To the best of our knowledge, all Current Versions of MSIE, Firefox, Safari and other Popular Browser's will allow you to Logon to URNotAlone, provided you have a relatively recent version… if it's 3 years old or older… all bets are off. If you are running MSIE, you can enable Cookies via: Tools, Internet Options, Privacy, Advanced, Accept 1st & 3rd Party Cookies. We only use cookie information to track that someone has logged in so we know what they should be able to do as they move from page to page within the site..
Why can't I access your Chat Room?
Our Chat Room is a Flash Application. It does require that you have a Flash installed. If you don't have Flash installed you can go to Adobe's Flash Player Page to install Adobe Flash Player. Occasionally you may have to redo your Flash Installation after doing Operating System Updates or other Software Installs and it stops working properly. In addition, you must be 18 or older to enter URNA Chat. This means your Profile must contain your birthdate and it must be one that makes you 18 or older. If you are entering Chat as a Non-Member, someone who doesn't have a Profile, you must enter your D.O.B on entry and you must be 18 or older. Sorry, we wish we could allow people under 18 years of age into URNA Chat but there are just too many legal issues.
If you get he message "Authentication Failed" when trying to login to URNA Chat it's almost always caused by a browser caching a bad version of the Chat Entry page. To fix this… go to the Chat Entry page at: https://urnotalone.com/tgchat/ hold down your Ctrl Key and click Refresh or Reload on your browser. This will instruct your browser to get the current version of the Chat Entry page from our server instead of the version it has in it's cache.
Why can't I access People's Profiles when in your Chat Room?
If you right click on someone's name in the list of people in the Chat Room and select User Profile or one of the other links, your cursor will not change. This doesn't mean that clicking on the link won't work. It's a Flash Application and for whatever reason, it doesn't change the cursor style when you place the mouse over a link. The links should still be Clickable and should Open (PopUp) a window and bring up the Profile or Page that the Link points to. This brings up another potential issue… PopUp Blocking Software… If you are running PopUp Blocking Software and the Links don't work, you'll need to figure out how to configure your PopUp Blocking Software to allow popups within the urnotalone.com domain. In addition, many new versions of Browsers block Pop-Ups by default… the setting will look something like Do Not Open or Enable Pop-Ups, you'll have to set the option that corresponds to Enable Pop-Ups for the particular Browser you're using. Often times, holding down your Ctrl Key while you click on a Profile Link will work by overriding Pop-Up Blocking settings.
Why can't I view People's Alternate Profile Pics, I used to be able to?
It was a bug in the system on our part that allowed everyone to view the Alternate Profile Pics. They are only available to those who have Purchased a Gold Subscription.
In addition, we now create a Gallery of these Alternate Pics for everyone who has a Profile with Alternate Pics. You will not be able to view this Gallery unless you have a Gold Subscription. These Galleries are always labeled "Profile Pics for SoAndSo". Other Galleries can be viewed by Bronze Level Profile Holders and up.
The Alternate Profile Pics incur additional bandwidth costs on our end and purchasing a Subscription helps to offset those costs and it just helps us pay for the costs of Hosting URNA.
When this bug was pointed out to us, the code was fixed to require a Subscription to view these images which is the way it is supposed to work. Sorry for the confusion, but, we do require a Subscription to view this content.
I sent you eMail, why didn't I get a response?
Please keep in mind that we receive an incredible amount of eMail when reading this explanation.
There are 3 Main reasons your eMail won't get a response…
1. Occasionally, one of us will accidently delete eMail from our InBox that's legitimate eMail. This happens because of the Large Volume of eMail that we receive. Many of the eMails we receive each day are SPAM, we normally can tell from the Subject of an eMail if it's SPAM and we just delete it after looking at the Subject line. I'm sure we occasionally make a mistake and I apologize if we accidently deleted one of your eMails.
2. Many eMails we receive have Virus attachments. I'd estimate hundreds of eMails per day fall into this category. eMails with Virus attachments tend to have an attachment that's anywhere from 30k to 128k in size, or larger and we never open eMails whose subject line leads us to believe it may be a Virus. We never open eMails, legitimate or not (even if it's from someone we know) that have Microsoft Word (.doc) or Microsoft Excel (.xls) or Executables (.exe) or eMails with attachments of this nature. We delete them without opening them. We all run Virus Protection Software, but there's no guarantee it will catch everything, so we err on the side of caution and delete eMails of these types to avoid accidental Virus Infections.
3. Very rarely, but occasionally, we'll receive extremely rude eMail, often from someone who can't logon or from someone who has received rude eMail from a visitor to the site, saying something like… "This f*$%ing site S*$s… blah, blah, blah". I'm sorry, but URNotAlone is a Labor of Love and, to be honest, we don't need the aggravation of responding to eMails like this. Just responding to eMail of this nature is aggravating in itself, sometimes it's better to just delete it rather than responding with something that would be regretted later. If someone is having a problem, we do everything we can to solve it, we can't always come up with a solution, but we do try. So, if you're having a problem, remember… you're corresponding with real people that work very hard on the site and you should treat us with respect, as we would treat you with respect. Also, if you do put up a Profile, you will eventually receive rude eMail from someone. The good eMails will far outnumber the rude eMails, but there are some real jerks out there… they're in the minority, but they're out there nonetheless… so expect an occasional rude or incosiderate eMail and, you can do the same thing that we do… delete it:-)
Also, please include any prior correspondence on a subject in your eMails. We do respond to tons of eMails and if you don't include our prior correspondence there's a good chance we'll wind up sending you the same replies we sent you previously, which will be frustrating to you and a waste of time for us.
=========================
Oh, I almost forgot to mention, don't forget that we also have a Yahoo Group, URNotAloneOnline, where you can use the Message Section to post Questions, Announcements and more…
=========================
I think most of the common questions we receive have been covered in this FAQ, but you can always click on the Contact Link to eMail us any other questions you may have:-)
URNotAlone FAQ… (Last Updated: August 19th, 2012)