AshleyUK – Member of the Month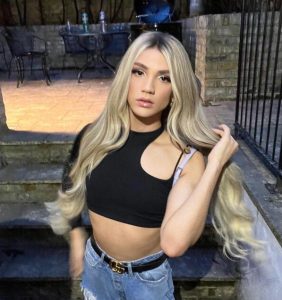 AshleyUK – Member of the Month for August 2022: We're pleased to be featuring AshleyUK as the URNA Member of the Month for August 2022. Ashley is 23 years old, single, and from England. Ashley has been an active chat member since August 2020 and has uploaded over 50 photos!
AshleyUK's Bio
Chat Username: AshleyUK
Name: Ashley
Gender: M2F Trans
Height: 5 ft. 8 in. /172.72 cm
Location: England
Number of photos in your profile: 55+
Chat Profile Link: AshleyUK – Adult Trans Chat Profile
AshleyUK – Member of the Month Interview
URNA: Tell us a little about yourself
AshleyUK: I was christened Ashley and have 2 older brothers. I have been told that my parents would have stopped at 2 children but they were desperate for a daughter. I don't know if this affected me subliminally in the womb, strange things happen sometimes. Anyway always wanted to be a girl and when I was only 8 years old my parents took me to a gender clinic. The rest is history. I think I am well adjusted and happy and love my life.
AshleyUK Trans Chat Profile Photos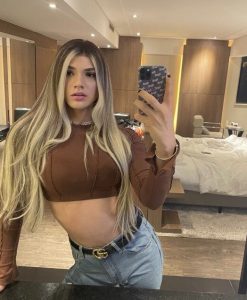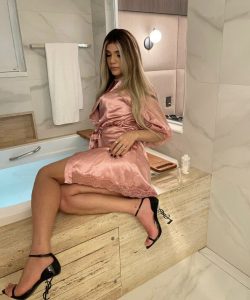 URNA: Do you have a favorite quote?
AshleyUK: "Life's what you make it"
That's not totally true, but what sayings are?
---
URNA: What are your favorite activities in URNA trans chat?
AshleyUK: I like using chat, it is so nice to meet different people, ages, genders (male, ts, cd, etc.) and nationalities. Sometimes I get a hard time but that's life. I use private messages quite a lot for in depth convo's and mail friends too. I am thinking of starting a blog also, so beware, It might include anyone.
---
Ashley's Trans Chat Profile Photos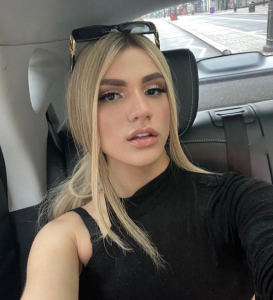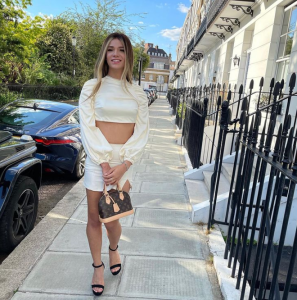 URNA: What is your favorite activity on a Saturday night?
AshleyUK: Saturday nights really are my favorite nights when I can let my hair down and have some fun. Usually with friends. Clubs, bars, restaurants, cinemas, etc. I like variety.
---
URNA: What do you like to do for fun?
AshleyUK: For fun all the previous stuff (lol). But also I like going to the beach when I can and I use the gym at least twice every week. I like sports too, watching that is — football, tennis, boxing, motorsport, even rugby and cricket.
---
URNA: Do you have any favorite musicians, groups or songs you'd care to share with us?
AshleyUK: Music wise I really like Beyonce, Lady Gaga, Doja cat, Mabel and anything I can dance to. I really like Dua Lipa's 'Future Nostalgia' album with the bonus remix disc.
---
Ashley's Trans Chat Profile Photos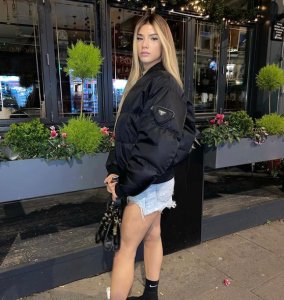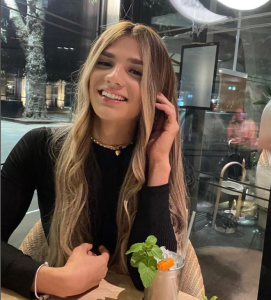 ---
URNA: If you could go back in time, what advice would you give your 10-year-old self?
AshleyUK: At 10 years old I was already living as a girl so I would tell myself to never worry if I made the right decision and to tell my family I love them every day.
---
URNA: What advice would you give other trans women who are just beginning their gender journey?
AshleyUK: This question is a hard one. I can only gauge by my feelings and experiences. I think probably to seek expert advice and support asap. And trust your instincts.
---
Ashley's Trans Chat Profile Photos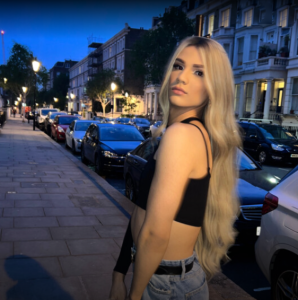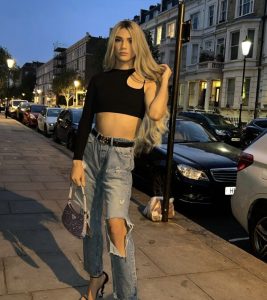 URNA: What advice would you give male trans admirers?
AshleyUK: Most of the previous members of the month pretty much got this covered. I would add though to actually use terms that are not from decades ago like 'doll' and 'babe' and especially 'it's a pity we live so far apart I'd definitely date you' … Oh you would, would you? I don't have a say?
---
URNA: Do you have other sites or social media pages where our visitors may get to know you better?
AshleyUK: As I mentioned earlier I am going to start a blog on here and am thinking of re-starting my Insta account (I canceled it due to trolling).
URNA: Let us know when you do and we'll list it here. Best of luck to you Ashley, and thank you for being our URNA Miss August.
---
AshleyUK URNA Miss August 2022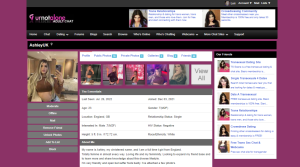 Feel free to leave a comment for AshleyUK below and then go to URNA adult trans chat where you can get to know her better. See AshleyUK's profile in trans adult chat.
---
COPYRIGHT NOTICE: Photos of AshleyUK are subject to copyright protection. These member photos are used here with express permission for viewing on this page only. No other use is permitted without the consent of the owner.