IngridTG – Member of the Month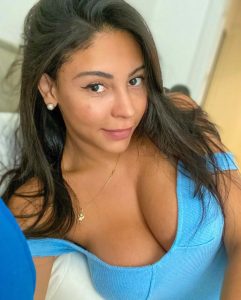 IngridTG – Member of the Month for July 2022: We're keeping the summer hot by featuring IngridTG as the URNA Member of the Month for July 2022. Ingrid is 28 years old, and from Copenhagen, Denmark. Ingrid has been an active chat member since August 2020 and has uploaded over 300 photos! Ingrid transitioned at age 16 thanks to Denmark's lack of taboo about sexuality and gender dysphoria.
IngridTG's Bio
Chat Username: IngridTG
Name: Ingrid
Gender: M2F Trans
Height: 5 ft. 7 in. /170.18 cm
Location: Copenhagen, Denmark
Number of photos in your profile: 300+
Chat Profile Link: IngridTG – Adult Trans Chat Profile
IngridTG – Member of the Month Interview
URNA: Tell us a little about yourself
IngridTG: I was born near Copenhagen in Denmark and from a very young age knew that I was different from other boys somehow. I have 2 older sisters and in time it was clear to all that I was really a little girl, just wanting to play with their toys and their friends, and trying on their clothes. This is not uncommon I think.
IngridTG Trans Chat Profile Photos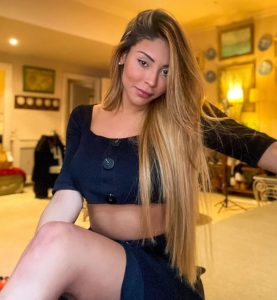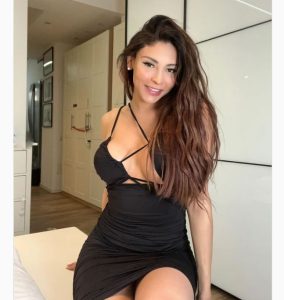 URNA: You mention in your profile that you transitioned at an early age. How was your transition experience?
IngridTG: In Demark, there is no taboo about sexuality and gender dysphoria and my parents took me to see experts from age 12. I consider this to be when my transition began, living as female, blockers at age 14 and estrogen from age 16.
Every child in Denmark learns English from an early age so it was not a problem when I moved to the UK for work when I was 19 years old.
---
URNA: What do you do for a living?
IngridTG: I have worked in the advertising and promotions industry since age 19, mostly in London but also in Copenhagen and Amsterdam.
---
URNA: What are your favorite activities in URNA trans chat?
IngridTG: I like to use this site to talk openly about all aspects of being trans and about life in general all in a relaxed way. I try to avoid confrontation. It is also a good place to leave messages in private for friends who are absent from the site. I like also seeing photographs of other girls and watching their transition as it develops.
---
IngridTG Trans Chat Profile Photos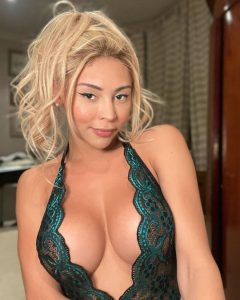 URNA: Are you in a relationship now?
IngridTG: I am single at present but have been in 2 serious relationships in my past.
---
URNA: What is your favorite activity on a Saturday night?
IngridTG: Saturday nights are definitely my special time. I enjoy going to meals out or the nightclubs. Or maybe just going out with friends to relax informally. Getting ready to go out is much pleasure for me, wherever I may be going.
---
URNA: What do you like to do for fun?
IngridTG:  For fun and relaxation I enjoy long walks, especially with friends or lovers. I am a football fan also, my favorite player is Danish goalkeeper Peter Schmeichel, I think his good looks may be an influence on my choice. So I watch his club team Leicester City and support them also.
---
URNA: Do you have any favorite musicians, groups or songs you'd care to share with us?
IngridTG:  I really like music, my parents are big music fans and I think this influenced me. My choice of music is always evolving but I really like Dua Lipa and the weekend of modern music but also listen to some rock like David Bowie and Abba. My Spotify playlists are many and varied. My favorite albums include 'Future Nostalgia' by Dua Lipa, 'Diamond Life' by Sade, 'Black Star' by David Bowie, 'London Calling' by The Clash, and 'The Defamation of Strickland Banks' by Plan B…  The list is long!
---
IngridTG Trans Chat Profile Photos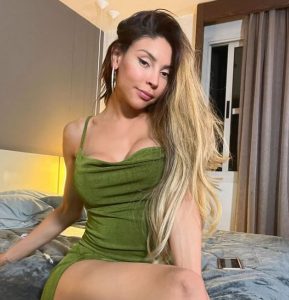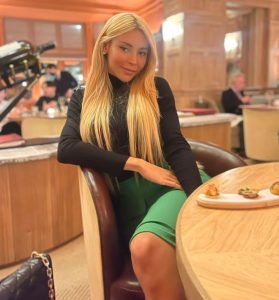 ---
URNA: If you could go back in time, what advice would you give your 10-year-old self?
IngridTG: The advice I would give to myself at 10 years would be to stop getting upset and worried about what people think of you. This is not easy at that age. Also to stop playing football, because I was never any good at this.
---
URNA: What advice would you give other trans women who are just beginning their gender journey?
IngridTG: To any trans women just starting out on their journey I would put my arms around and tell them they can always ask me for advice or comfort and I am a friendly ear to chat to. I think I would tell them to expect people sometimes to stare, especially in the early days but I would tell them to be proud and confident also. This is their new life and start it in this fashion. But mostly to embrace your femininity and your life and do not look back.
---
IngridTG Trans Chat Profile Photos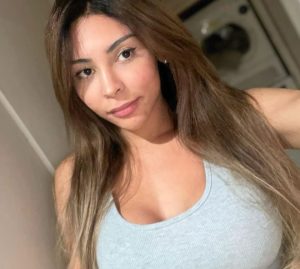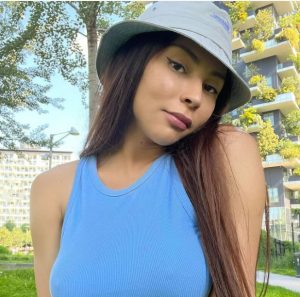 URNA: What advice would you give male trans admirers?
IngridTG: To males that like trans women I have some advice. Please treat us like a woman and spoil us, not just with gifts but with kindness, understanding, and of course compliments. I think this works in general and you will get a good friend and lover and the best sex you've ever had.
URNA: Best of luck to you Ingrid, and thank you for being our URNA Miss July.
---
IngridTG URNA Miss July 2022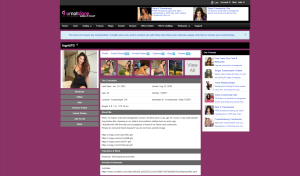 Feel free to leave a comment for Ingrid below and then go to URNA adult trans chat where you can get to know her better. See IngridTG's profile in trans adult chat.
---
COPYRIGHT NOTICE: Photos of IngridTG are subject to copyright protection. These member photos are used here with express permission for viewing on this page only. No other use is permitted without the consent of the owner.