Angel – Member of the Month
Angel is the URNA Member of the Month for April 2022! Angela, better known as Angel, is 21 years old, from the UK. She has been a member of our adult trans chat since November 2020 and she has posted 145 photos.  Angel has been living as female since age 18 and enjoys men, crossdressers, and dressing up to be noticed. Well, we noticed and we appreciate Angel's participation in the URNotAlone Trans Chat community.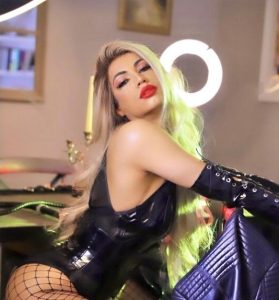 Angel's Bio
Chat Username: Angel
Name: Angela or Angel
Gender: Non-Binary
Location: London, England
Height: 5'10" / 177.8 cm
Relationship Status: Single
Number of photos in your profile: 145
Chat Profile Link: Angel – Adult Trans Chat Profile
Angel – April 2022 Member of the Month Interview
URNA: Tell us a little about yourself
Angel: I am full-time but have had no procedures other than laser hair removal. I am not on HRT at present.
Angel Trans Chat Profile Photos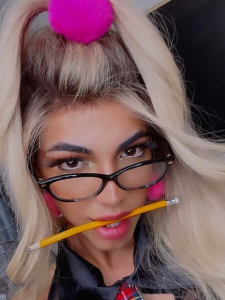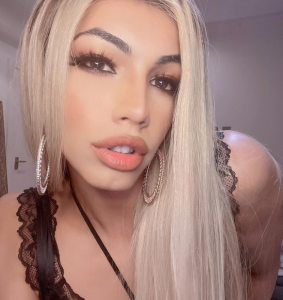 ---
URNA: What are your favorite activities in URNA trans chat?
Angel: My favorite activities are the chat rooms and leaving messages for my friends either as a PM or mail.
---
URNA: What do you like to do for fun?
Angel: For fun I love shopping and dressing up, going out and being noticed. I like to listen to music and like playing chess.
---
Angel Trans Chat Profile Photos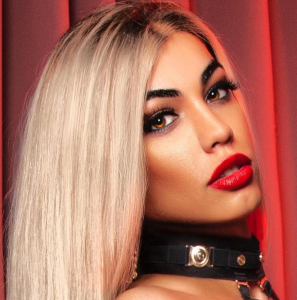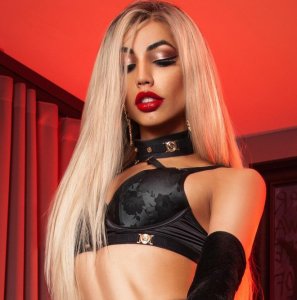 URNA: If you could go back in time, what advice would you give your 10-year-old self?
Angel: Going back in time, with hindsight I wish I'd been a little more forthright about my feelings and stood up to the bullies more than I did.
---
URNA: What advice would you give other trans women who are just beginning their gender journey?
Angel: I'm not the greatest to ask for advice on transitioning as although I am totally full time I have not undergone any kind of hormone treatment or surgeries but would say that once you decide to take the plunge and go full time search your mind to make sure what path is you take is really the one you want, once you have decided then go for it. In my case, it has changed my life totally and I am happier than I could have imagined.
---
Angel Trans Chat Profile Photos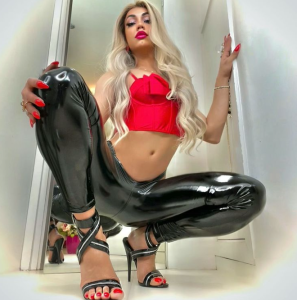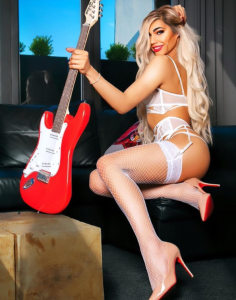 URNA: What advice would you give male trans admirers?
Angel: My advice to male admirers is simple, just because you are interested in me don't automatically assume that I am interested in you. Be polite and thoughtful.
---
URNA: Do you have other social media pages or websites where people may get to know you better?
Angel: I canceled my Facebook account due to hate messages (from all quarters) and am thinking of making a website.
URNA: We will be happy to share your website when you create it.  Best of luck to you, and thank you for being our URNA Miss April.
Angel URNA Miss April 2022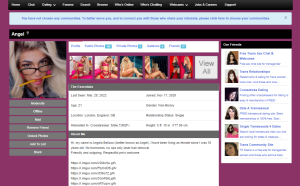 Feel free to leave a comment for Angel below and then go to trans chat where you can get to know her better. See Angel's profile link for trans adult chat listed in her bio.
---
COPYRIGHT NOTICE: Photos of Angel are subject to copyright protection. These member photos are used here with express permission for viewing on this page only. No other use is permitted without the consent of the owner.