Melanie – Member of the Month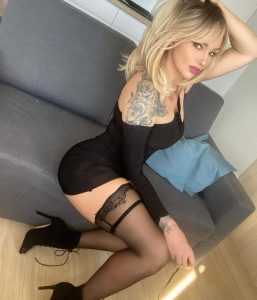 Melanie – Member of the Month for June 2022: We kick off summer with Melanie as the URNA Member of the Month for June 2022. Melanie, also known as Mel, is 25 years old, from the UK. Melanie has been an active chat member since June 2021 and has uploaded over 400 photos! In fact, she describes herself as the "selfie queen" so she is likely to keep posting new photos. Melanie has been living full-time as female since age 18. She is on the URNA trans chat site to expand her social circle and learn of other girls' journeys through the turmoil we call transition.
Melanie's Bio
Chat Username: Melanie
Name: Melanie or Mel
Gender: M2F Trans
Location: Kettering, England
Number of photos in your profile: 400+
Chat Profile Link: Melanie – Adult Trans Chat Profile
Melanie – Member of the Month Interview
URNA: Tell us a little about yourself
Melanie: Thank you for considering me for this honor. I'm a non-GRS transwoman and very contented with things. I have a good job and am very comfortable with it. Now covid restrictions seem to be over I am making up for lost time and socializing, traveling, and generally loving life as much as I can.
Melanie Trans Chat Profile Photos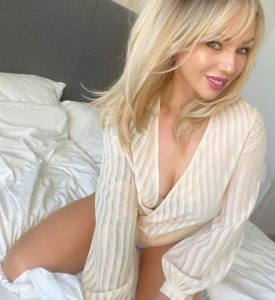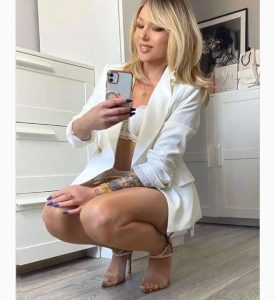 ---
URNA: What are your favorite activities in URNA trans chat?
Melanie: I used to like chatting in the lobby on-site but find the growing habit of posting pictures is ruining chat and the flow of conversation, but I still use the mail side of it to keep in touch with the many good people I have met here.
---
Melanie Trans Chat Profile Photos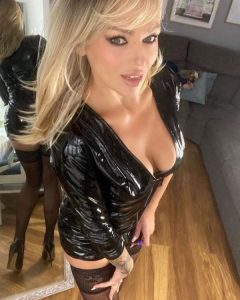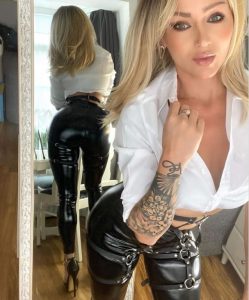 URNA: Do you have a favorite quote?
Melanie: I guess my favorite quote is really an old cliche but I find it especially true for women like me
'Life's what you make it.'
---
URNA: What do you like to do for fun?
Melanie: For fun I like to socialize. I also like photography, visiting art galleries, and just getting away from it all in the countryside where I can relax in my jeans and sneakers, no makeup, and just get back to basics before the grind of working life comes around again.
---
Melanie Trans Chat Profile Photos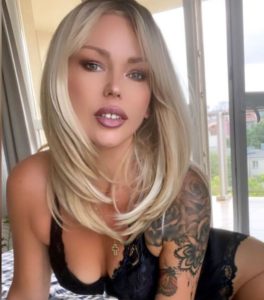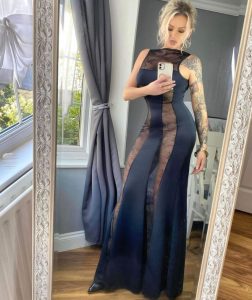 URNA: What have you learned about yourself during your trans journey?
Melanie: Where do I start with this one. Many ups, downs, and tantrums initially, especially in my early teens. Much soul searching but after all the initial problems and surprises and with my loving family it wasn't as hard as I feared. I love the freedom I have of being me — myself — a woman and the confidence that it has now given me.
---
URNA: If you could go back in time, what advice would you give your 10-year-old self?
Melanie: It's easier in hindsight but I think I would have told that geeky, football-obsessed kid to listen to his feelings and yearnings.
---
URNA: What advice would you give other trans women who are just beginning their gender journey?
Melanie: So following on from that I'd tell anyone, to listen to their feelings and yearnings and also the consequences. And definitely not to take advice from people who have no idea about trans people.
---
Melanie Trans Chat Profile Photos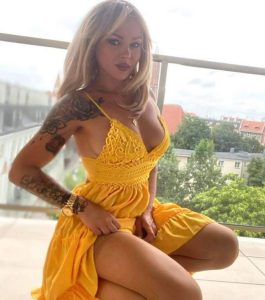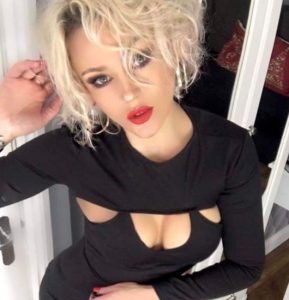 URNA: What advice would you give male trans admirers?
Melanie: This is a tricky one, too many guys just want to experience sex with a transwoman and it blinds them to everything else. But for the guys who really want to establish a relationship I just say be yourself, don't be afraid to ask questions and treat a transwoman as you would a cis woman. Then just see how it goes.
URNA: Best of luck to you, and thank you for being our URNA Miss June.
---
Melanie URNA Miss June 2022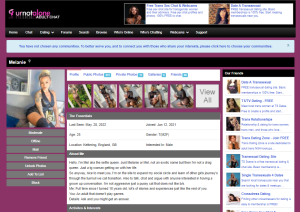 Feel free to leave a comment for Melanie below and then go to URNA adult trans chat where you can get to know her better. See Melanie's profile in trans adult chat.
---
COPYRIGHT NOTICE: Photos of Melanie are subject to copyright protection. These member photos are used here with express permission for viewing on this page only. No other use is permitted without the consent of the owner.